Festival Construction – Composting Toilets!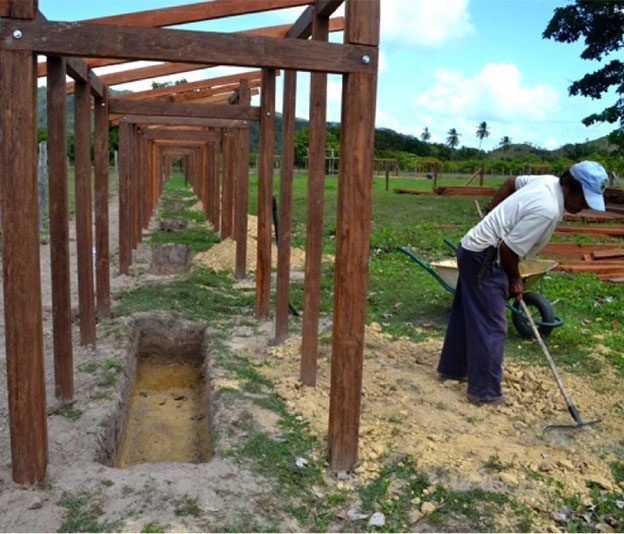 Some of Guyana's first composting toilets are being installed on the Festival Grounds as we prepare for a large crowd of visitors from around the world in mid-February.
Rock View Lodge is organizing and hosting the first annual Rupununi Arts and Music Festival which will bring together musicians and artists from around the world for a multicultural celebration of creativity. In the ongoing spirit of environmental stewardship, the Festival grounds are being equipped with low-impact facilities to accommodate our guests. Composting toilets will permit us to maintain adequate sanitation during the Festival without unnecessarily wasting precious fresh water resources.
Visit our Festival Page, follow festival developments on Facebook, and order your tickets online now!