ROCK VIEW IS MORE THAN JUST A PLACE TO STAY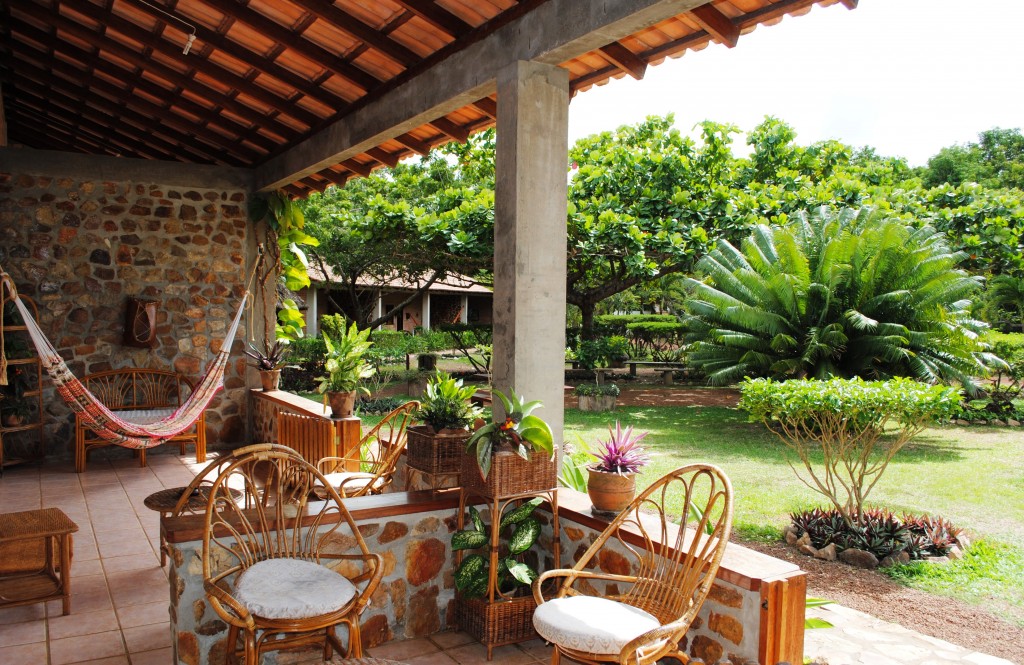 There is a distinct aesthetic within the Rock View compound that consists of a very clever and artful use of natural, local materials and a rock-motif which connects the infrastructure very naturally to the actual geology and landscape of the Annai area. There is a pleasing coherence and connectedness everywhere. It is as if Rock View has emerged from the very earthworks of Annai with its terracotta tones of clays and rocks and the blended browns and greys of the handmade woodwork and roofing shingles that complete the rustic splendour of Rock View. Locally made clay bricks, all produced in the neighbouring village of Kwatamang, are used for walls, verandas and even as terrazzo style floor tiles.
Along the guest room verandas, be sure to take note of the agate embedded walls featuring one-of-a-kind agates and jaspers. The only imported materials are the roof tiles from Boa Vista in neighbouring Brazil and produced by a family-run business there. The combination of natural materials and local artisans reflect the partnership between human and natural resources that has created the Rock View Eco Lodge and its environs. The Rock View buildings are all designed by the owner, Colin Edwards and constructed by local experts such as Narus Edwards and Ivor Daniels from neighbouring villages, many of them trained by Colin in the art of finishing and precision.
The Tree House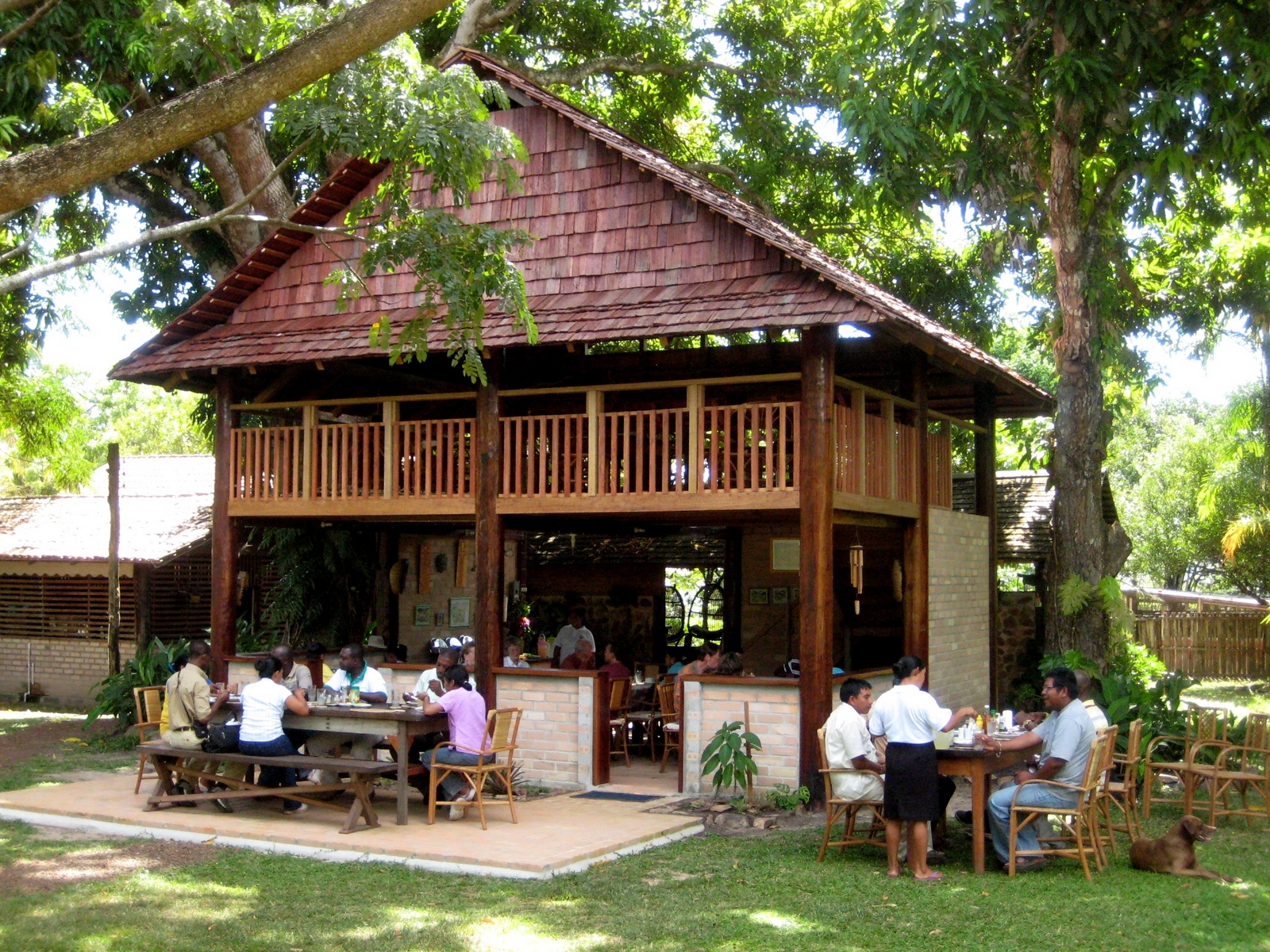 The "tree-house" lounge and patio style dining area are a relatively new addition to Rock View and are a microcosm of its unique design and construction. The location is between the two ancient and towering mango trees, that stand as stately sentinels in the gardens, and under which al fresco meals were enjoyed… until the mango-laden trees began vigorously shedding their fruit on the guests dining below! The roof that was slung is itself a work of art, superbly made with hand made shingles that have weathered beautifully – as only shingles can. The building is adorned by the swirls of "monkey ladders" from the rain forest and twigs on which perch an array of carefully carved and hand painted birds, replicas of the local savannah and forest species that were produced by local sculptors. The tree-house lounge is also decorated with calabash bowls of dried forest fruits and seeds and pods and with part of the Rock View Art Collection, one of the best private art collections in Guyana.