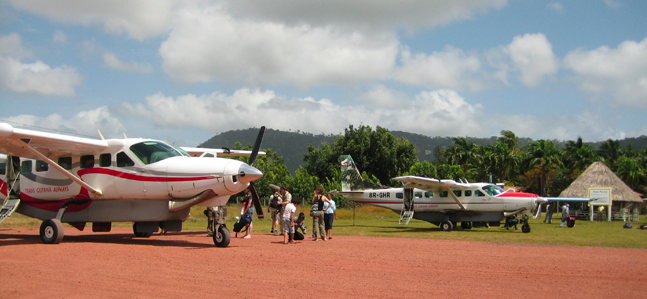 ROCK VIEW SITS AT A TRANSPORTATION CROSSROADS FOR THE RUPUNUNI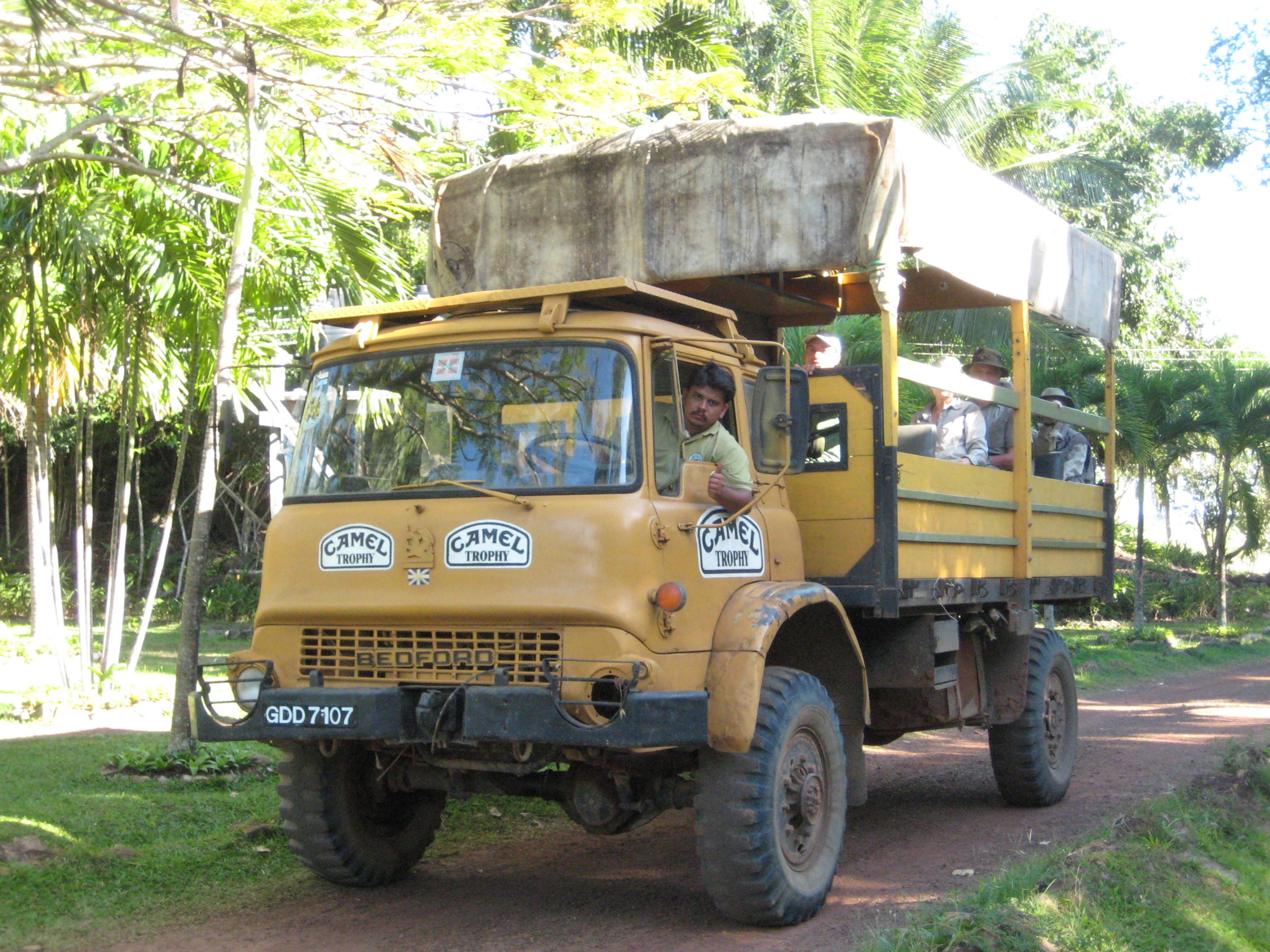 Most visitors to the Rupununi arrive from Georgetown on flights to Lethem. Charter and diversion arrangements may be made to land directly on the Annai airstrip 200 meters from the lodge. Scheduled flights shuttle between Georgetown's Ogle Aerodrome and Lethem on the Brazilian border multiple times per day. Flight time from Georgetown to Lethem is approximately 85 minutes, depending on weather. Direct ground transfers from Lethem to Rock View Lodge requires at least 2 hours, also depending on weather and road conditions.
For maximum flexibility, flights can be chartered to fly in to Annai on a daytime schedule of your choosing. Groups of as few as 2 can charter a Cessna 206 aircraft economically… all the way up to 13-seater C-208's (shown above). Parties chartering aircraft often prefer to route their inbound or outbound flight via Kaieteur and/or Orinduik Falls. See our rates page for more details.
Regional Ground Transportation
Seasonal schedule changes and highly variable road and weather conditions can significantly impact timings, so visitors are advised to utilize these services only when their schedule permits a generous margin of flexibility.
Transport Around the Rupununi
Rock View Lodge provides 4WD ground transfers to nearby lodges such as Surama, Iwokrama Canopy Walkway, Iwokrama River Lodge, Kwatamang Landing (to meet boats to Rewa) and Ginep Landing (to meet boats to Karanambu). We also arrange sightseeing and birdwatching trips using a reliable Toyota HiLux 4-wheel-drive truck or the legendary Camel Bedford which seats up to 20 people ten feet above ground level.
Get Your Bearings
Glance at the maps we've provided to get your bearings and discover just how conveniently located Rock View Lodge is. You can also visit our rates page to estimate costs to travel to, from, and around the Rupununi.