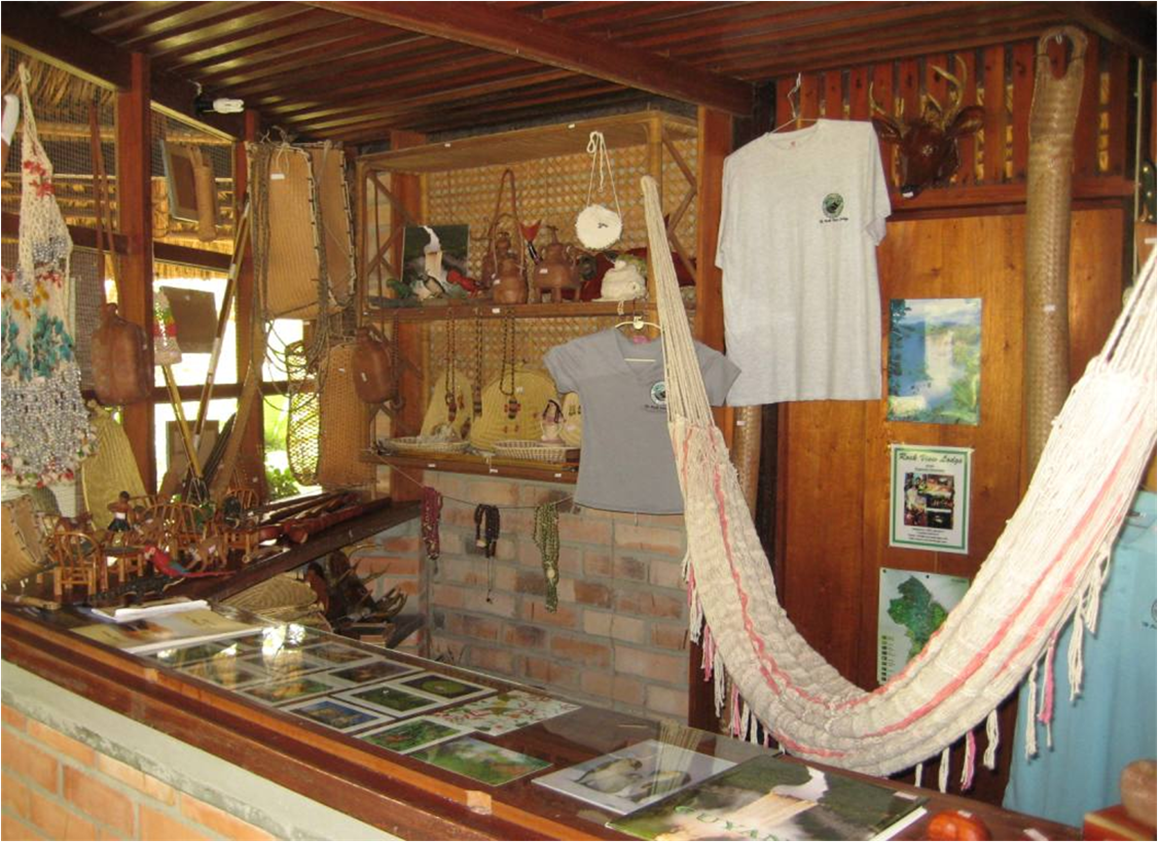 Rock View Lodge has established a craft shop in the Garden Benab between the two guest houses which has on sale a variety of craft made from the unique natural products of the Rupununi.
The craft on display is carefully selected for its neatness and creativity. We are hoping in this way to provide a ready market for the value adding of our natural resources and so improve the income generation of our people.
Visitors will find craft made from wood, basketwork, balata, tanned and dried leather, pottery, home grown cotton, seeds and pods for dress jewelry and embroideries that depict the very special cultural lifestyles of our people. We also have on sale postcards and such publications as are available at the time for you to share with your friends back home.
Besides the craft on display, visitors can also choose from natural products that are prepared here at the Lodge, such as:
Wild honey
Casareep made from the bitter cassava root
Cashew nuts and cashew nut butter
Preserves from our fruits
Pepper sauce (watch out!)
Mango achar