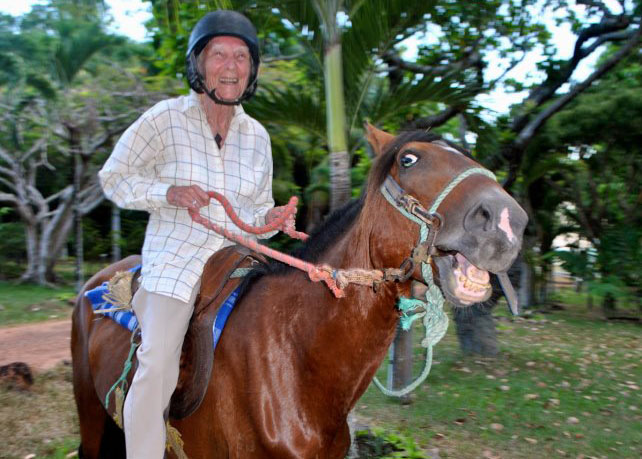 What our Guests Have To Say
Amazing setting, the attention to detail was impressive, hope to pass this way again, thoroughly recommended
Niki Patrick and Jane England
Oxford, UK
Fantastic sight of the Cock of the Rock, friendly staff and guides, good food! Thank you very much!
Thomas Marent
Neuenhof, Switzerland
I am really impressed by this place, its unique atmosphere, nice people, beautiful landscape etc. I'm really happy that I had the opportunity to come here!
Mariola Ostrihansky
Warsaw, Poland
Beautiful place, nice people, peaceful surroundings. A place to come back. Thanks for the hospitality.
Sergio Varas Olea
Vina del Mar, Chile
On behalf of our group I want to declare that the accommodation, behavior of staff is excellent. The country is beautiful. The food tasted very good.
Peter Drobny
Czech Republic
Can't get enough of Rock View, will definitely come back.
Marinela Velez
Cagayan de Oro City, Philippines
So glad to see the jewel of the Rupununi
David Reisner
Canada
Thank you all for a fantastic stay. The friendliness, hospitality and service was superb. The resort is amazing. Thank you.
Graham Wheeler
Trinidad
Great to return after 14 years and see the incredible changes! Enjoyed being here again so much!
Edda Marushka-Buscke
Denmark
Nothing like dropping in unannounced and finding so many friends in common. Thanks for a wonderful time!
Gerard and Margi Moss
Brasilia, Brazil
An Oasis of tranquility and unrivaled hospitality. Thank you for a wonderful and memorable stay.
Andreas and Ursula Steiner
Idaho, U.S.A.
Outstanding hospitality in an awesome setting. Thank you so very much!
Leif and Mary Ann Welin
Columbus, Ohio
Wonderful peaceful place. Everyone was welcoming and kind. Food was delicious. Will try to spread the word back in the UK.
Tricia and Trevor Offord
Loughton, Essex, U.K.
The ideal place to complete our honeymoon. It was well worth the wait.
Hassel and Sharon Thom
Trinidad and Tobago
This is truly an Oasis in the Jungle. One word – "magical".
James, Anabelle and family
Georgetown, Guyana
Thanks to our wonderful guides for showing us the burrowing owls, the spider monkey, the villages and birds. The gardens, the orchards and vegetables are truly amazing. Great food, beautiful rooms and interesting company! A memorable experience for all our family.
Halina and Steve Ball and family
Bristol, UK
Fabulous hospitality, yummy food. Thank you for the experience.
Vanessa Daniel
Bermuda, Caribbean
Love it, love it, love it! My dream vacation spot. Wonderful host, friendly staff, breathtaking setting, simply awesome!!
Darlene Berkel
St. Eustatius, Dutch Caribbean
Wish we could stay to see the completion of the fish pond! You have a wonderful vision. Thanks for your hospitality.
Walter Johnson and Beverly Cory
San Carlos, California, USA
Enjoyed the food, guides, cocktail hour, grounds and staff. Seeing Eco-tourism at its best. Interesting learning about Guyana and its indigenous population. Beautiful birds. Enjoyed the openness of the space and comfortable rooms.
Jackie Reasoner
Alabama, USA
We had a lovely time here in these beautiful surroundings and we loved the pool!
Shari and Ricky Zaloski
Holliday, Texas, USA
Such a gem – lush and lovely. So relaxing. We were very well cared for – great attention to detail. A wonderful way to remember Guyana.
Haren Lambertsen and Lee Gentry
USA
We stocked the fish ponds with 500 tambaqui fingerlings, 5 grams each. Aquaculture is officially launched in the Rupununi!
Ray DeWandel
Georgetown, Guyana
Beautiful location, quiet and relaxing. Very interesting host with wealth of historical and cultural knowledge. Must spend more time here next time.
Andy and Arletta Bickerton
Tortola, British Virgin Islands
Very good environment and good friendly services. The boss Mr Colin is talkative, that just like me! Thanks again all the people working here.
Benny Yeung
Hong Kong
Very attractive place to see. Excellent service and hospitality. Many thanks for a very pleasant stay.
Mike and Maria Ester
Barcelona, Spain
A piece of heaven in the Rupununi! Wonderful what you have done and are doing. Thank you for a lovely time and for the gluten free food for Anne.
Bob and Anne Cowlin
Suffolk, UK
Colin, you have thought of every eventuality. As your guests we felt your warmth and caring as well as hospitality. Thank you.
Greg Link
St. Thomas, Canada
It has been very interesting and informative – thank you to all who contributed to our comfortable and educative stay.
John and Veronica Wilson
Brecon, Wales, UK
Yeah! 3 giant otters! 4 brown bearded Saki! And more! Great river trip! So much kindness for Max our 17 year old! Thank you!
Tara Carmichael
Vancouver, Canada
Wonderful to be back in Annai and to see this Oasis in full glory. Thanks for the best possible hospitality.
Sally and Frank Conyne
Pennsylvania, USA
Thank you for your wonderful meals and generous hospitality! Rock View is truly a gem in the Rupununi.
Flavia Barandiaran
Toronto, Canada
Thank you for a truly wonderful stay here. Rock View is completely unique. It is truly visionary and is a modelthat could transform tourism in Guyana. Thanks again for sharing it with us. I will be back very soon.
Linda Croxford
Edinburgh, Scotland
Thank you for 6 wonderful days in your house, your hospitality and all your nice people. We enjoyed your garden and the quietness. All the best for you all!
Rita and Edo
Germany
It's hard to know where to start! Everything is wonderful – food, rooms, staff, grounds – and we learned so much about the country and the specific region. Evenings with sundowner and talk were great. Thank you Colin for doing such a fabulous job with everything – literally everything.
Ginny and Brian Murphy
Bethesda, Maryland, USA
Colin it has been a real joy to watch this become the beautiful oasis it has become over the last 20 years. My favourite story today was about your Mum and Dad moving here for their sunset years. May many others follow your lead and live their dreams!
John Price
Miami, Florida, USA
Well run facility, an oasis with great attention to detail. Friendly staff, great rooms and good food. A cornerstone property. Congratulations and continued success.
Bob Tuss
Vancouver, Canada
As always Rock View proves to be a jewel in Guyana's hospitality industry. Thank you so much for a lovely visit.
Jimmy Stephenson
Sheffield, UK
Part tropical garden and Makushi hub, part ranch and rainforest reserve, Rock View is what travelers cherish most! That fresh breath of the "unexpected". Thanks to Colin, to his family et all for facilitating a three day escape.
Phil Karber
Cambridge, Massachusetts, USA
This place is a diamond inside Guyana. Congratulations on your 20th Anniversary.
Magno, Lena and family
Boa Vista, Roraima, Brazil
Fun, fun, fun! The variety of foods, activities and especially people make for an extremely memorable and relaxing visit! Must come back one day.
Hardat Barran
Toronto, Canada
Enjoyed getting my bearings at the edge of the Rupununi savannah and forest with canopy walk, hikes, horseback riding, the flight in. Merci beaucoup for taking such good care of us – food, lodging, fellowship and sharing your history, knowledge and dreams. Shalom.
Cheryl Marek
Oshawa, Ontario, Canada
We spent a very good time here. Your lodge is very beautiful, the people are very nice, the food excellent! Thank you very much!
Thiery Paricaud
Toulouse, France
A truly relaxing escape from the madness of the city life. The staff was wonderful, food plentiful and delicious. The lodge was well maintained and pleasing to my eyes. I look forward to my return trip.
Duane Griffith
Snelville, Georgia, USA
Thank you for this lovely setting. Very comfortable, birdy and with an excellent staff. I loved all the different habitats in the area with so many birds.
Betty Siegel
Alaska, USA
I'm absolutely delighted with the high level of the lodge and with the very warm reception from everybody here. I'm astonished that this can be achieved in such an isolated place.
Alfredo Iusem
Rio de Janeiro, Brazil